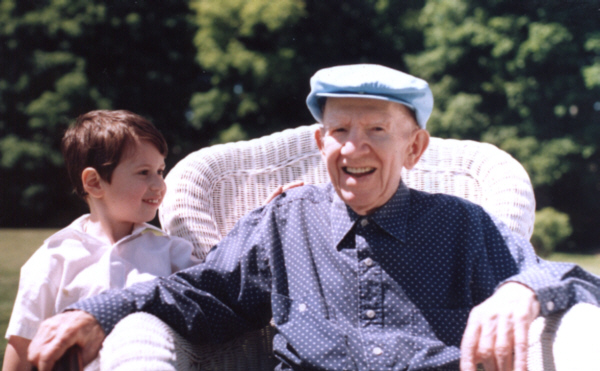 Lyndon Lyon & Zachary
Lyndon is my maternal grandfather who passed away on May 19, 1999. He was a pioneer in the field of horticulture, having won many awards, particularly for his hybridized miniature violets. Zachary Lyndon is my grandfather's namesake, and my first grandchild. He is now 7 yrs old..this photo was taken when he was only 4 going on 5.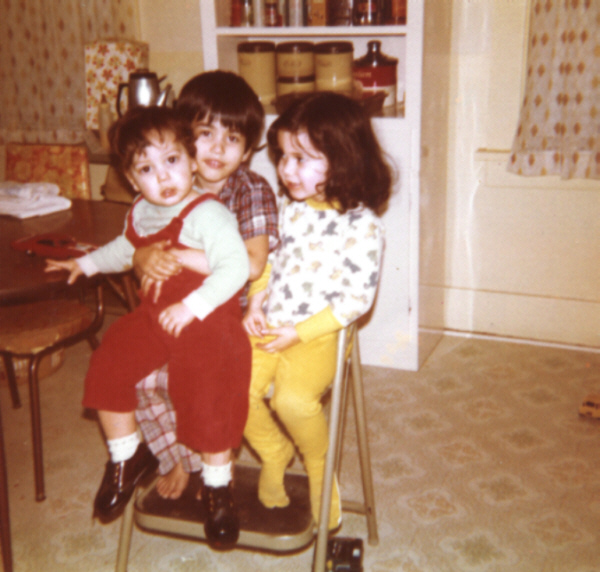 Damon, Kenny, and Daniela
This is a photo of my daughter Daniela as a young girl, and her brother Damon, who is sitting on the lap of my late nephew, Kenny...also affectionately known as Kenito. He was my ex sister-in-law's son. This of course was taken LONG BEFORE my kitchen got remodeled!